Homebased Microprocessing Workshop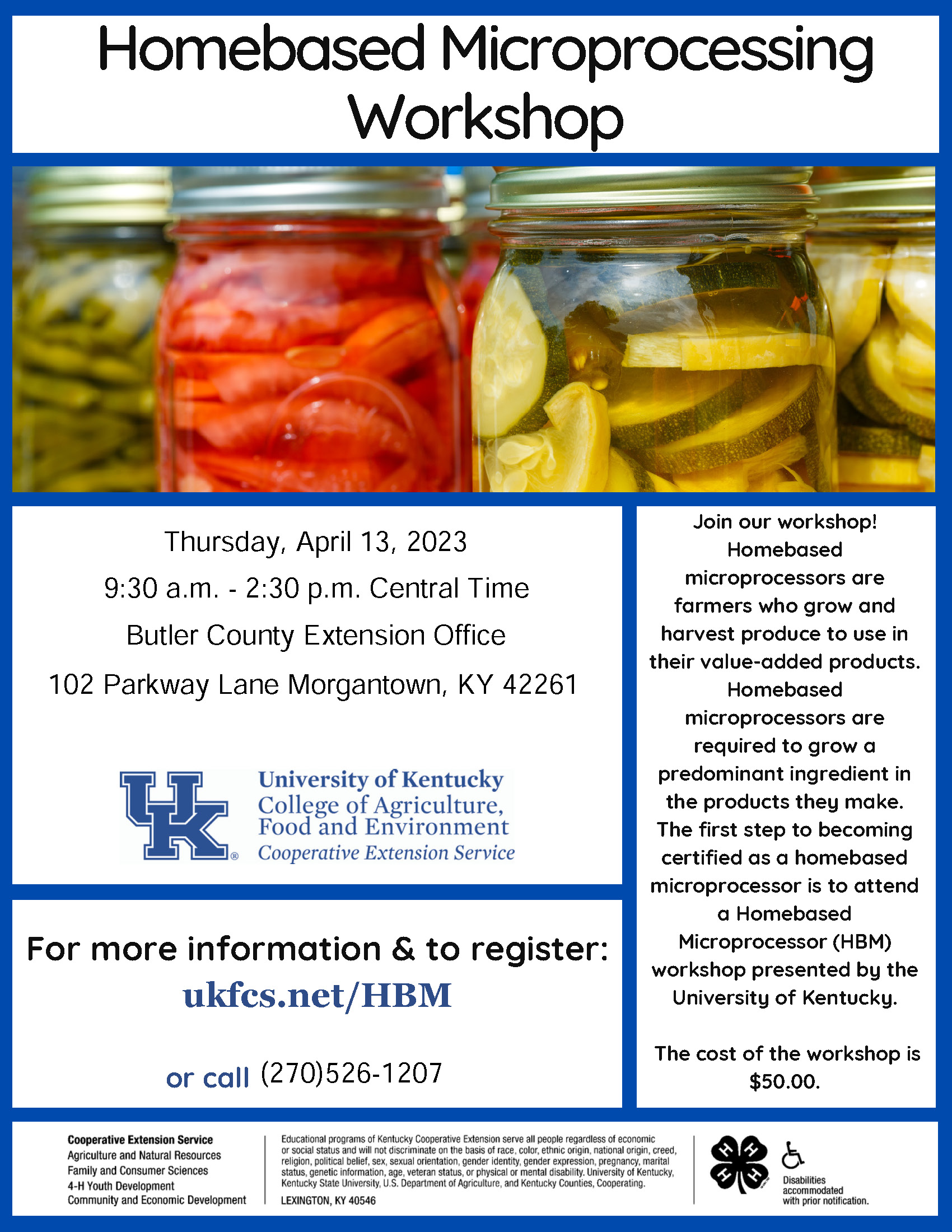 Butler County Extension Service
102 Parkway Lane
Morgantown, KY 42261
Last Revised: Mar 16th, 2023
Date and Time
-
Click a date above to export this event to your calendar.
Event Description
Join our workshop!  Homebased microprocessors are farmers who grow and harvest produce to use in their value-added products.  Homebased microprocessors are required to grow a predominant ingredient in the products they make.  The first step to becoming certified as a homebased microprocessor is to attend a Homebased Microprocessor (HBM) workshop presented by the University of Kentucky.
There will be a Homebased Microprocessing Workshop held at the Butler County Extension Service on Thursday, April 13th from 9:30 a.m. – 2:30 p.m.  The cost of the workshop is $50.00.  Online registration is available at: https://fcs-hes.ca.uky.edu/homebased_processing_microprocessing
For more information, contact the Butler County Extension Office of the University of Kentucky Cooperative Extension Service at 102 Parkway Lane, Morgantown or by calling 270-526-3767.
Educational programs of the Cooperative Extension Service serve all people regardless of economic or social status and will not discriminate on the basis of race, color, ethnic origin, national origin, creed, religion, political belief, sex, sexual orientation, gender identity, gender expressions, pregnancy, marital status, genetic information, age, veteran status, or physical or mental disability.